Register on our website Click Here


It's FREE and Registered players can use our Find-a-Game system to seek out new partners.
Click Here Membership Application
CLUB FEATURES
We will provide free links to local schools, charities, and local causes. Please contact Chick if you are interested in adding a link.
Mattapoisett Community Tennis Association
Bishop Stang HS Tennis Schedules
Please be sure to confirm your contract time for the 2013-2014 season.
*************************
Contract for 2013-14
+++++++++++++++
Court Time worksheet 2013-14
Each group should fill out and bring to club on first day of court time.
+++++++++++++++++
Junior Unlimited Court Time* See Chick for Details
++++++++++++++++++++++++
USTA 8.0 Mixed Doubles Team Schedule
+++++++++++++++++++++++++
Join Now!
Join the Junior Team Tennis Teams!
Click Here to register for 14 and Under Junior Team.
Click Here to register for the 18 and Under Junior Team.
+++++++++++++++++++++++++
Sign up for the Club Substitution list
If you are available to fill in for others contract time or Open Play please register.
Click Here to register for Men's Sub list
Click Here to register for Women's Sub list
We will give out your name to members looking for others to fill in. Please enter all information requested including your NTRP rating so that you will be placed in the proper groups.
Click Here to see NTRP Ratings
______________________________

***********************************
Membership
$185 /year
+++++++++++++++
Juniors 18 and Under
Free Membership
++++++++++++++++
Please mail payments for Membership, Contract time and Junior Programs to:
Marion Indoor Tennis c/o Chick Renfrew P.O. Box 498 Middleboro, MA 02346
---------------------------------------
USPTA Tennis Tips Click Here
+++++++++++++++
We support our Members Businesses
Members please call Chick if you wish to have a link to your website here.
+++++++++++++++++++
EARTH DAY OPEN!!
Mixed Doubles Round Robin Event
Saturday April 26th
6:00-9:00pm
Limit 12 men and 12 women
Snacks and Prizes
$20 per player

Registration
Men Click HERE
Women Click HERE
++++++++++++++++++
Congratulations to the
SHAMROCK OPEN
MIXED DOUBLES EVENT
Champions -Denise Wright and Rob McCallum and Finalists- Kim Stewart and John Wright
See Photos on Facebook
++++++++++++++++++++++
Mixed Doubles Team ! For 3.5 to 4.5 Players. Matches on Friday Nights 7:30-9:00pm
Click Here to register
----------------------------------------

Ladies Wednesday Travel Team - Cape Cod League
Matches on Wednesdays Level 3.5-4.0
Click Here to register
+++++++++++++++++++
PLEASE GO TO THE CALENDAR TO register for all Round Robins and Special events
Click Here to go to calendar
Men's Doubles Round Robin every Tuesday 11:30-1:00pm
Men's Doubles Round Robin every Friday - 11:30am - 1:00pm .
Mixed Doubles Round Robin Every Sunday -11:00am 12:30pm
+++++++++++++++++++++
____________________________
Drills and Skills
Every Tuesday
10:00-11:00pm $20/Player
Click Here to go to calendar to register.
__________________________
Junior Round Robins
$12 per person membership not required.
Click Here to go to calendar to register.
Sunday 1:30-3:00 pm -High School
Sunday 3:00-4:30pm Jr High Schooll

3nd Session registration.
Junior Program online registration for 3nd session Begins Tuesday February 25th- Session 2 participants have priority until March 5th
3rd Session Registration begins Tuesday February25th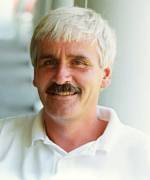 Chick Renfrew USPTA - Director of Tennis

Click Here to register for Junior programs

An email will be sent to all those registered on the website. If you have not yet registered as a member on the website please Click Here or click the green button on the upper left corner of the this homepage.

You must be registered on the website and logged in using your user name and password, in order to register for junior programs.

Juniors enrolled in second session have priority for Third session until March 5th

++++++++++++++++++++

CLICK HERE For Brochure

Everyone may register on February 25th with priority given to second session participants until March 5th

Payment must be received in order to hold your spot. IF payment is not recieved by open date your spot will not be held

+++++++++++++++

-------------------------

.